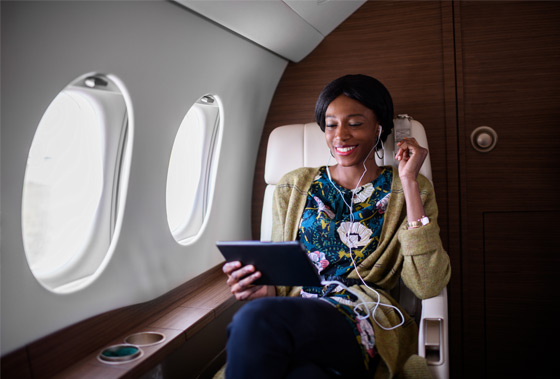 Air Travel
At Elite Travel, we specialise in air travel; moving travellers where they need to be safely, comfortably and conveniently. With global scale and local expertise, we have been able to negotiate discounted airline rates domestically and internationally. This coupled with our expansive inventory of airline content across both large and low-cost carriers, means that we offer demonstrable savings to our clients and peace of mind to our travellers when it comes to booking air travel.
Our team of experienced travel consultants work around the clock to find the best fares available, constructing convenient itineraries and booking tickets; all within strict adherence to client's Travel Policy.
Contact Us
Elite Travel is an independently owned and operated entity which is a licensee of American Express Global Business Travel ("GBT"). GBT is a joint venture that is not
wholly-owned by American Express Company or any of its subsidiaries ("American Express"). "American Express Global Business Travel",
"American Express" and the American Express logo are trademarks of American Express, and are used under limited license.